Freelance Writing Jobs
in Kenya
Writers with Knowledge in the Following Industries are Needed:
English 101

Engineering

Statistics

Medicine
Finance

Law

Business Studies

History
Philosophy

IT, Web

Physics

Architecture
View all
Some time ago it proved to be difficult to find a writing job, especially online, where it is impossible to trust anyone. It was quite a process because before being accepted as a freelance writer you needed to go through rigorous testing, countless quizzes, language tests, writing skills proficiency checks, even those endless exams could not guarantee you would work for this or that writing service. But that is in the past. With the way the world is evolving it is no longer difficult to find freelance writing jobs, especially online.
There are different websites that offer writing jobs, all you have to do is search. Here is where the good news come in, if you are reading this text right now then you already found the best writing website on the Internet to freelance. You do not have to look further because our company will offer you the best deal in Kenya.
What to Expect From Us
There are certain rules that guide every freelance company and ours is not an exception. These rules are straightforward, simple and easy to follow. Upon registration with our freelance writing service and gaining full membership you will be acquainted with these rules. However, there is some basic information you need to know about how our system works.
We offer diverse freelance writing projects to our writers. We do not overwhelm you with a workload that is impossible to handle; we only assign orders per your request. Most importantly, we give enough time to handle a paper you are working on. We believe that a rested freelance writer is the best worker one can wish for. We do not know how other writing websites work, so we cannot vouch for them, but you can trust that our company operates exactly how it is portrayed. We want trustworthy writers, and to get that, we need to be trustworthy as well.
Don't waste your time!
Start your Freelance Writing Career Now
Why We Are the Best
There are problems you might face when working with companies that are not reliable. Problems like not getting paid in time, getting a small amount of money for a massive work or not being paid at all. That can be frustrating! You might experience some bad customer support service and get fined for no reason. These problems are real in most websites, but we assure that you will never be put in a position where you will have to face such unfairness in our company.
Here at ProWritersTime we offer really worthy online writing jobs in Kenya, the country so famous for the astounding amount of quite capable and professional writers. We treat our experts with utmost respect, and we value them because without their expertise we will not have satisfied clients that keep coming back to order more papers from us.
There are papers waiting to be written, tons of freelance writing jobs in Kenya, and you have the skill to write them flawlessly. Join our team, dare to write excellent papers!
Our Statistics
Did you know that
---
Of our writers are loyal and do not look for other sources of income
A number of writers at
Prowriterstime.com is growing since 2008
5000
4375
3750
3125
2500
1875
1250
625
0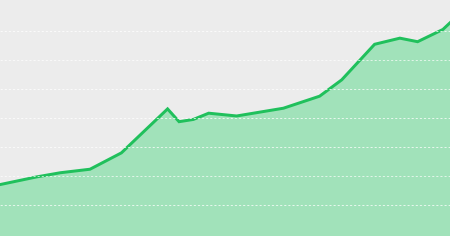 2008
2009
2010
2011
2012
2013
2014
2015
2016
2017
2018
2019
2020