Freelance Writing Jobs
in Kenya
Writers with Knowledge in the Following Industries are Needed:
English 101

Engineering

Statistics

Medicine
Finance

Law

Business Studies

History
Philosophy

IT, Web

Physics

Architecture
View all
Online writing jobs in Kenya
Kenyan writers always had high records in the online writing business. Get the best online freelance writing job wirt us. In Kenya ProwritersTime site it's easy to get a decent job.
We are a content writing company that has a transparent goal to work with competent and creative specialists. If it is you, we have online writing job in Kenya for you!
The range of online writing job in Kenya and the fields of writing
The modern world is a text, but it is not a trifle to produce quality texts that reach the audience and grasp it. Whenever you search for anything on the Web, you get the text. Whether you choose to stay or close that page at once depends on the content. That's why our company is looking for talented writers in Kenya and offering decent compensation for their skills.
Here, we most frequently deal with such subjects for article writing jobs, as follows:
Accounting.
Business.
Communications.
Computer Science.
Education.
Engineering.
Statistics.
There can be other subjects. If you work well with resources and explore them in-depth to process and produce quality texts, we can become partners.
Don't waste your time!
Start your Freelance Writing Career Now
Why Kenyan writers choose ProwritersTime
In our work, we follow strict rules and procedures. It guarantees appropriate approaches and ethics. Among the online jobs in Kenya, our company possesses leading positions.
Work conditions in our company:
We offer various writing topics and projects.

When assigning the tasks to the writers, we consider their specialization. You may also choose the tasks appealing to you and matching your expertise best of all. There are both academic writing and copywriting jobs, and there are always tasks ensuring stable work for all authors.

We care about the workload.

Our team members always get enough time to cope with the job. We value fast work, but we know that quality demands time. Thus, we think highly of our freelance writers and let them work with precision.

We seek mutual trust to plan the work better and improve our business.

Similarly, we guarantee our writers appropriate professional experience and treatment.

We provide decent compensation.

Our service offers the highest rates for writing jobs in Kenya. Moreover, there are bonuses for writers with high ratings – the ratings are based on the work quality and the customers' satisfaction.

We pay on a schedule.

If you ever heard of some companies delaying payments to their employees, it is not the case with us. Every freelance writer gets detailed information on his or her earnings and knows the date of payment delivery.

We have a mentoring program and encourage self-development.

Mentors help the new employees get adjusted to the work quickly and achieve the required performance levels. Writers consult their mentors whenever they need to clarify any requirement or find information.

We keep all the necessary information available to the employees and update them regularly.

After making an agreement with the writer, we share our internal rules and explain where and how the new author gets support.
As we focus on delivering quality work,

we hire people with experience in writing, flawless grammar, and creative skills at a high level.

As our tasks cover both the "standard" copywriting and academic writing, we also check the knowledge of academic papers' structures and demands.
If you are well familiar with requirements and prove your researcher's skills and fluent English – sign up with us. Here you can become a part of the most qualified freelance writing team in Kenya and enjoy the advantages of collaborating with a reputable company. There are tons of challenging tasks and jobs on your favorite subjects for freelance writers.
Join our team and let your skills bring you to the top!
Our Statistics
Did you know that
---
Of our writers are loyal and do not look for other sources of income
A number of writers at
Prowriterstime.com is growing since 2008
5000
4375
3750
3125
2500
1875
1250
625
0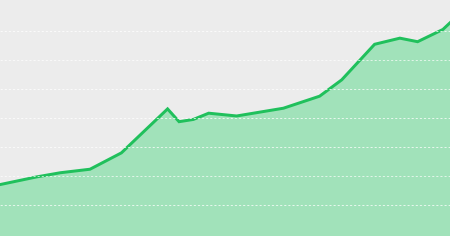 2008
2009
2010
2011
2012
2013
2014
2015
2016
2017
2018
2019
2020